SXSW 2009: We're Texas-Bound!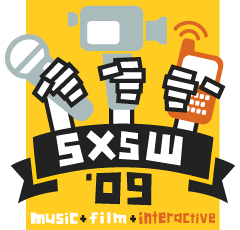 The 2009 SXSW Interactive Conference starts tomorrow and the entire Filament crew will be in attendance! We're very excited to meet up with some of our online friends, and the sunny (hopefully) Texas weather will provide a nice break from this Boston blizzardry.
This year will be particularly exciting as we've been selected as finalists in the 2009 SXSW Web Awards for our work on jQuery UI ThemeRoller! If you'll be in Austin this week too, we'd love to meet up and chat. We'll be on Twitter @filamentgroup throughout the week, so feel free to follow along with us for the week and drop us a message if you're around. We hope to see you there!