What We Do
Audits & Training
We've helped companies large and small optimize their loading performance, and improve their site's accessibility to ensure their service is as broadly usable as possible. We also offer training for teams and frequently speak at conferences to share what we've learned.
Performance Audit & Recommendations
Whether you're taking your first steps towards improving your sites' performance or have a site that's already fast and are looking for ways to take it to the next level, we can help.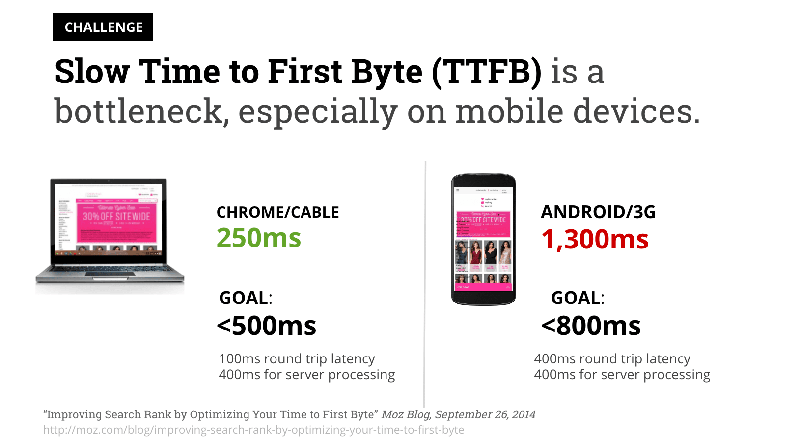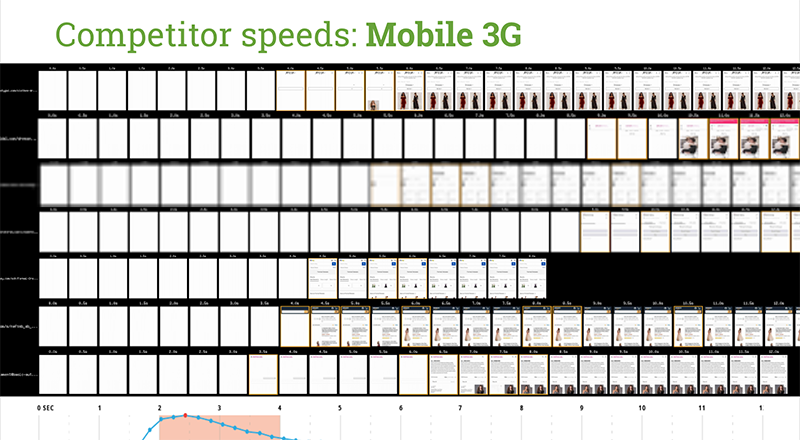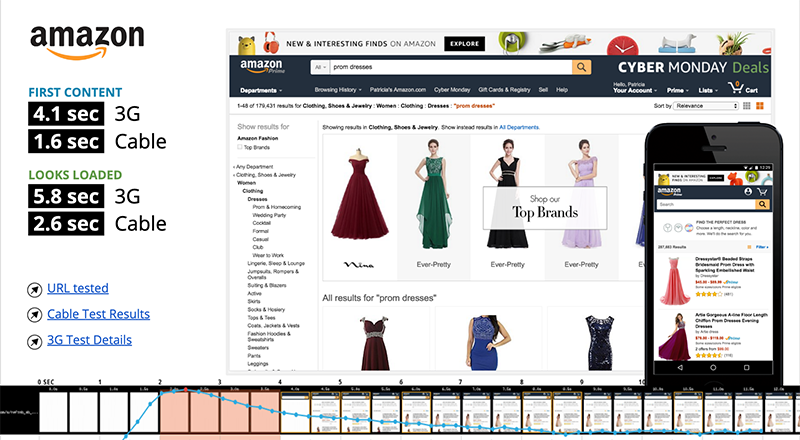 Starting with the End in mind
Data suggests that at even a 250 millisecond speed advantage can deliver a competitive advantage and secure customer loyalty. We start every performance audit by measuring your site against your key competitors to define meaningful performance goals and budgets.
We size up the speed of your highest priority pages against top competitors across a range of popular devices and network speeds, to deeply understand relevant performance goals, and use that data to identify specific performance budget goals and opportunities to improve your site's rendering speed and network resilience.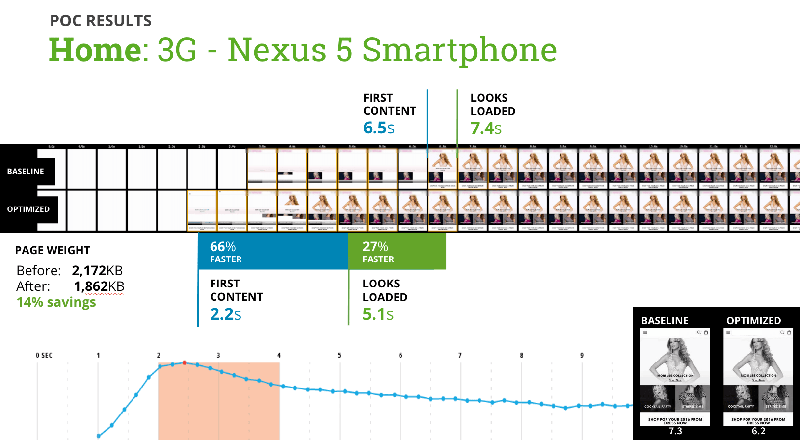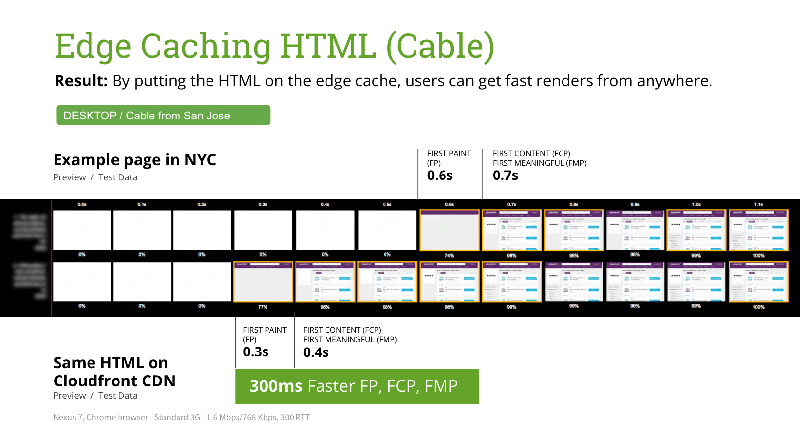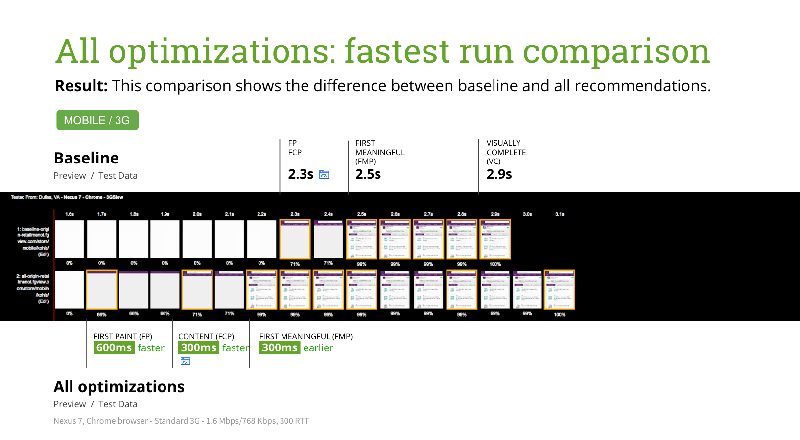 Optimizations, quantified for impact
Armed with the specific target performance metrics we want to achieve, we get to work. We grab a copy of prioritized templates from your site and implement a range of optimizations - will service workers help? can we async load ads or other third party services? have images and fonts been as highly optimized as they can be? will lazy loading improve performance?
For each possible improvement, we isolate templates in a code branch, apply individual code optimization techniques to real markup, and measure the result in WebPageTest to quantify exactly how many milliseconds you can expect to shave off your perceived load times to provide a clear cost/benefit for each optimization.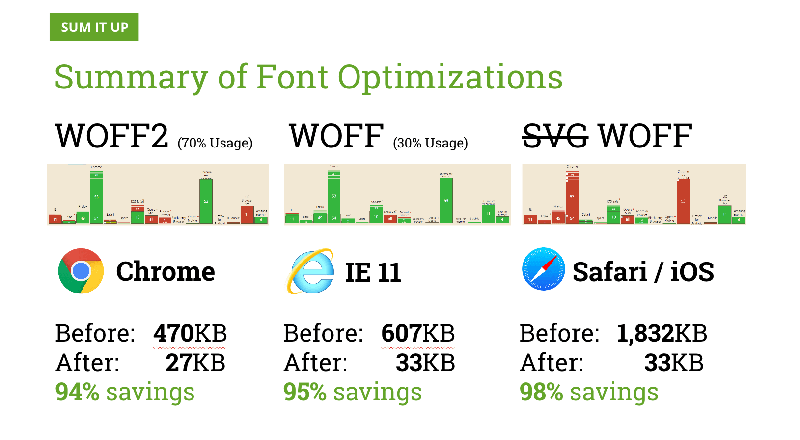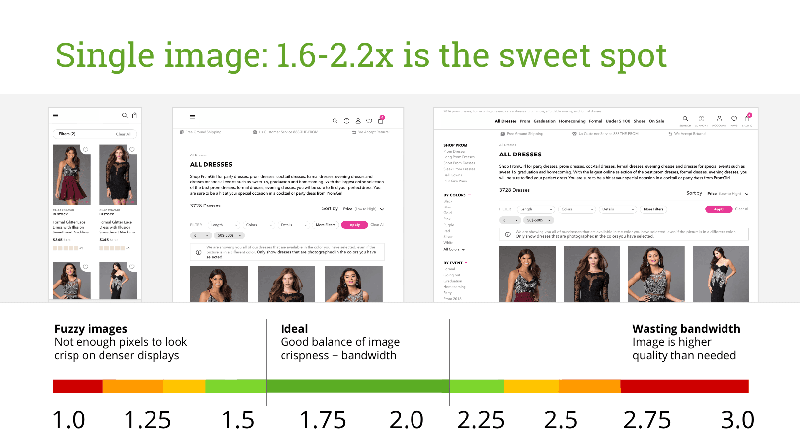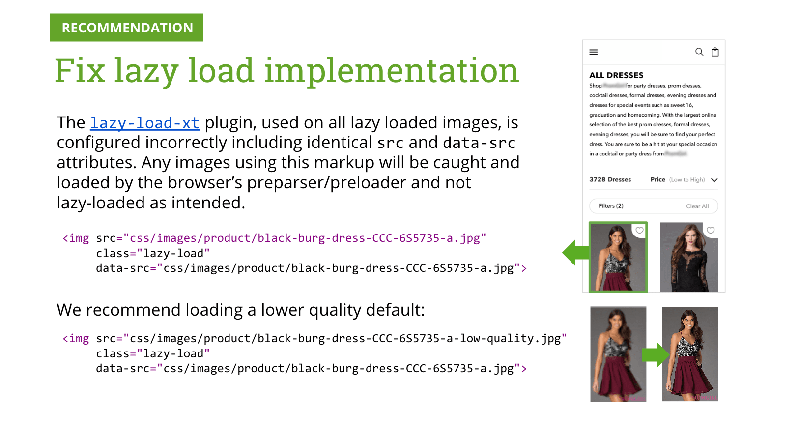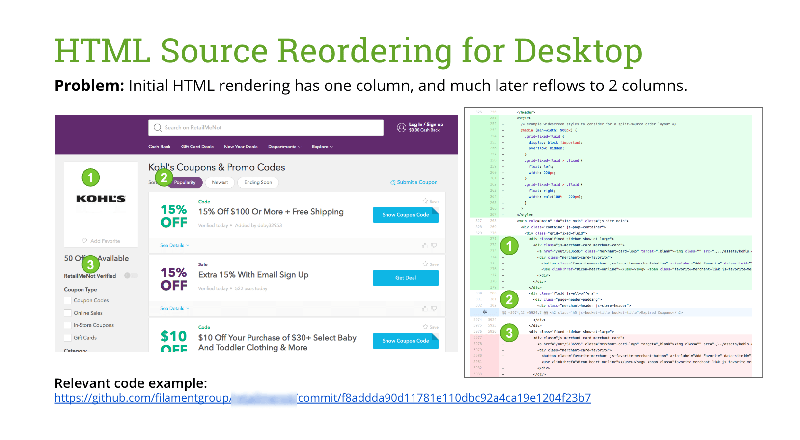 Prioritized recommendations with implementation-ready details
The final result is a detailed presentation with our findings and recommendations, as well as all sample optimization code delivered in a private GitHub repo and all our underlying Web Page Test performance data measuring expected performance impacts you can expect to achieve.
Typically within 4-6 weeks, you'll have a prioritized punchlist of optimzations that is ranked from the low hanging fruit that will give you the most bang for your performance buck to potentially more challenging changes that will take your site to the next level. And for clients who choose, we're always happy to work on that implementation with you.
We've worked with a wide range of companies to tune their web performance including CNN, eBay Classifieds, RetailMeKnot, Tradesy, and more.
Presentations, Workshops, & Team Training
We like to speak at conferences, conduct workshops, and offer team training to share what we know and collaborate with folks who care about the web as much as we do.