What We Do
Application UI Design
We've helped clients with all kinds of Application User Interface projects: data visualization and admin, finance, CRM, sales and workforce scheduling platforms, pharma research and medical treatment. We love finding the most productive, insight-filled and intuitive solutions for their customers and teams.

Application Suite UX Design
When we started working with Continuum, their IT Helpdesk support technicians juggled a half dozen separate applications to manage customer CRM data, technical issue triage, ticket creation and tracking, and technical knowledgebase resources.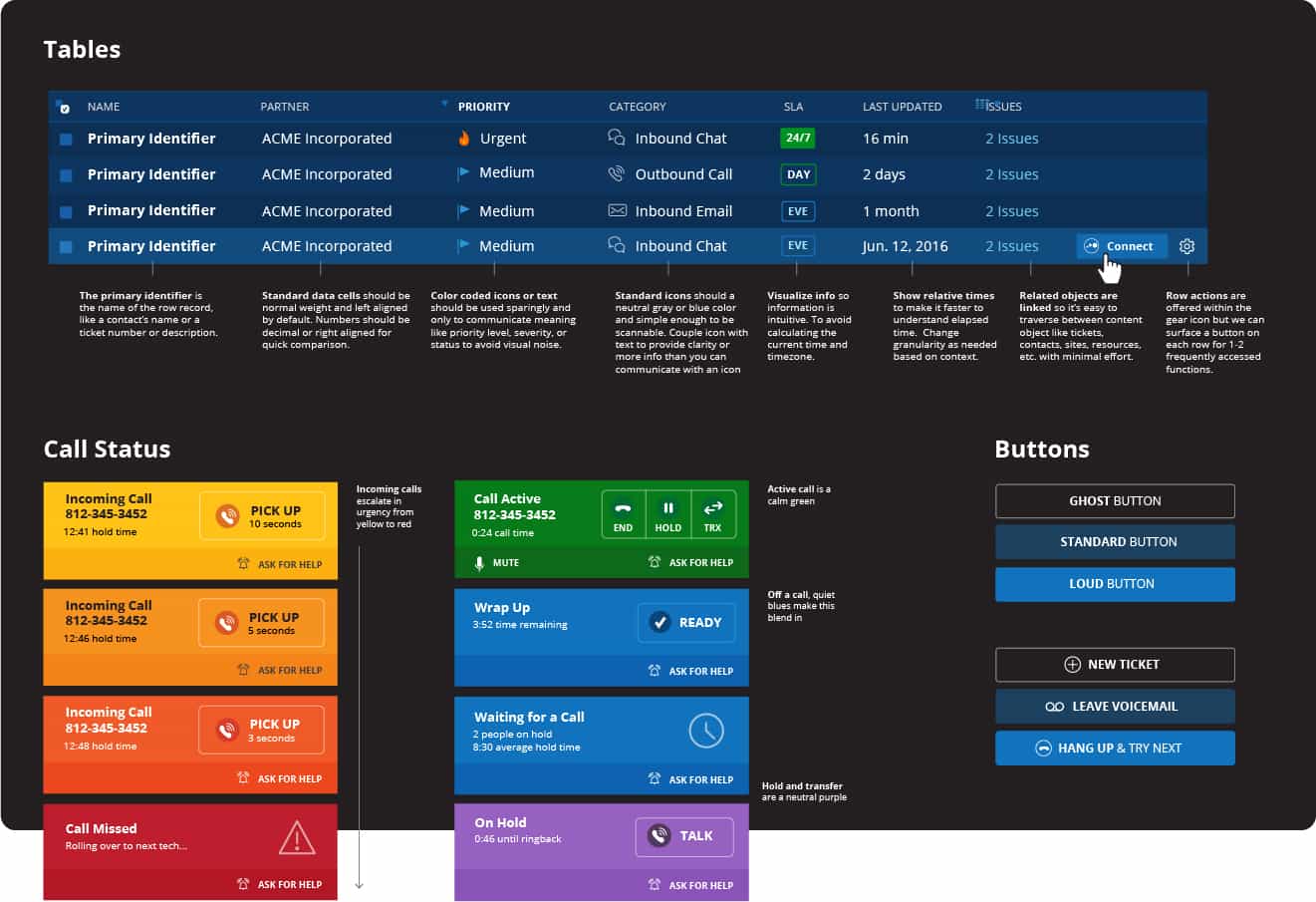 We shadowed the technicians to understand their challenges and goals, and worked with management and training teams to identify strategic work accuracy and team effectiveness goals that the UI could support. Based on that input, we worked with them to develop a new system that integrates the separate tools into a single unified UI that offers the most relevant and useful data and functionality at the time technicians need it.
We created an extensive UI pattern library, icon set, and coded HTML templates for easy integration for the HelpDesk development team. We then worked collaboratively with Continuum's internal design team to adapt and extend patterns and rules into a global company resource for unified UI patterns and best practices.
Attivio
Attivio is a cognitive search platform that uses advanced AI to help companies find answers to complex questions in their vast data stores. We worked with the Attivio team to devise a highly-functional admin UI that lets Attivio users configure, customize, test, track usage patterns on their data, and refine to ensure their end users have an optimal data experience. We built a custom pattern library for our responsive UI components and templates based on Bootstrap to keep the Attivio team productive with the tools they knew best.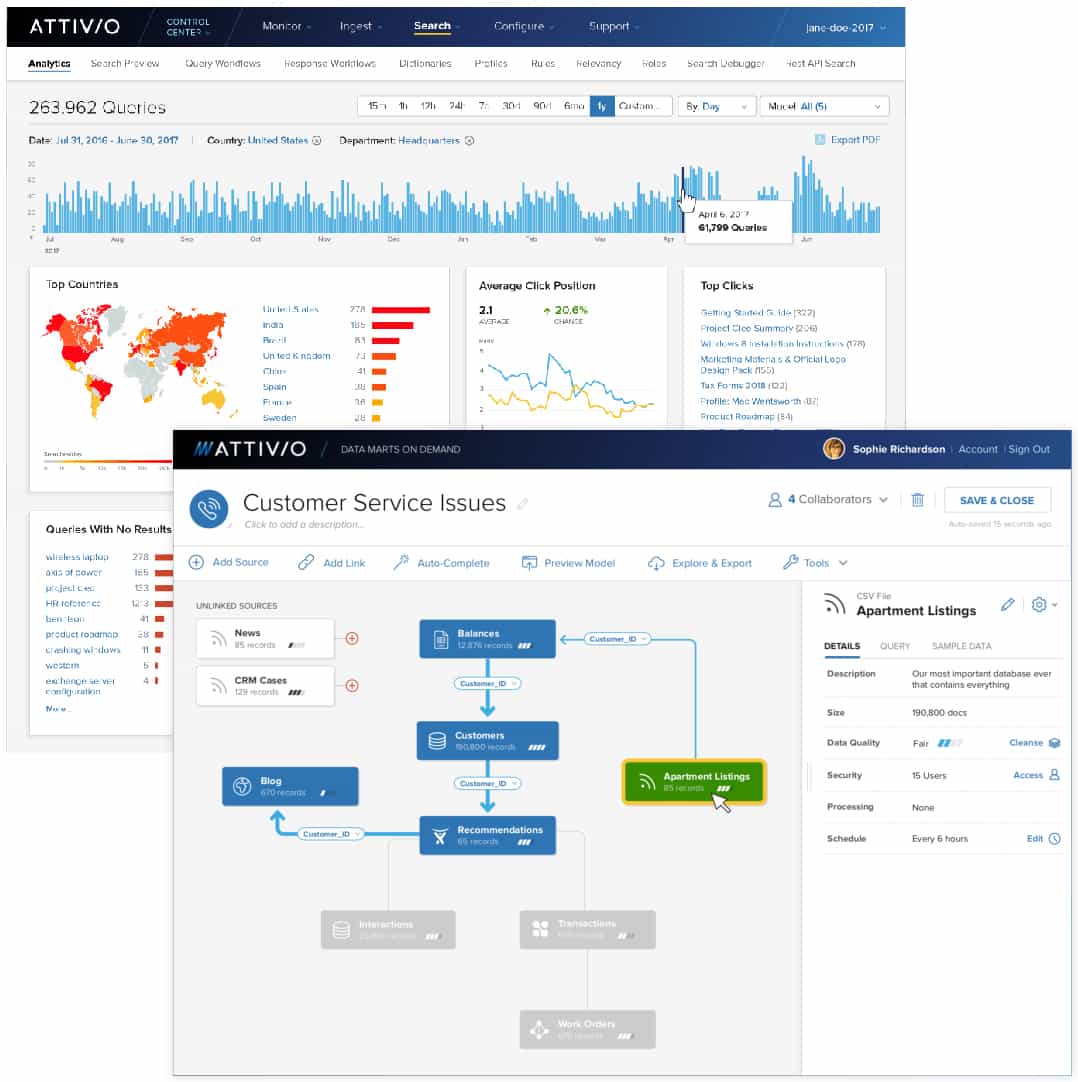 Objective Logistics
Objective Logistics is a startup with the idea of bringing gamification to the restaurant industry to empower restaurant servers, cooks and back of house teams, and other hospitality workers. Their MUSE platform channels server selling data to reward highest performers with first dibs on schedule and other perks, and at the same time gives management unique insights into performance in near-real time.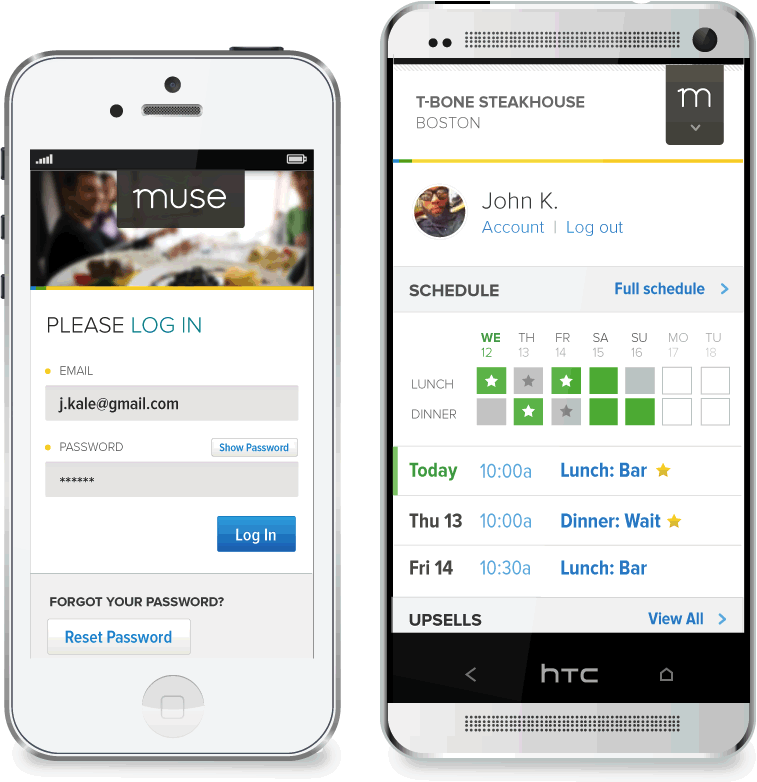 Selected Clients
We've been fortunate to work on dozens of corporate, news and ecommerce websites over the years in a wide range of industries.